Stanley P. Lawruk - 2010 Inductee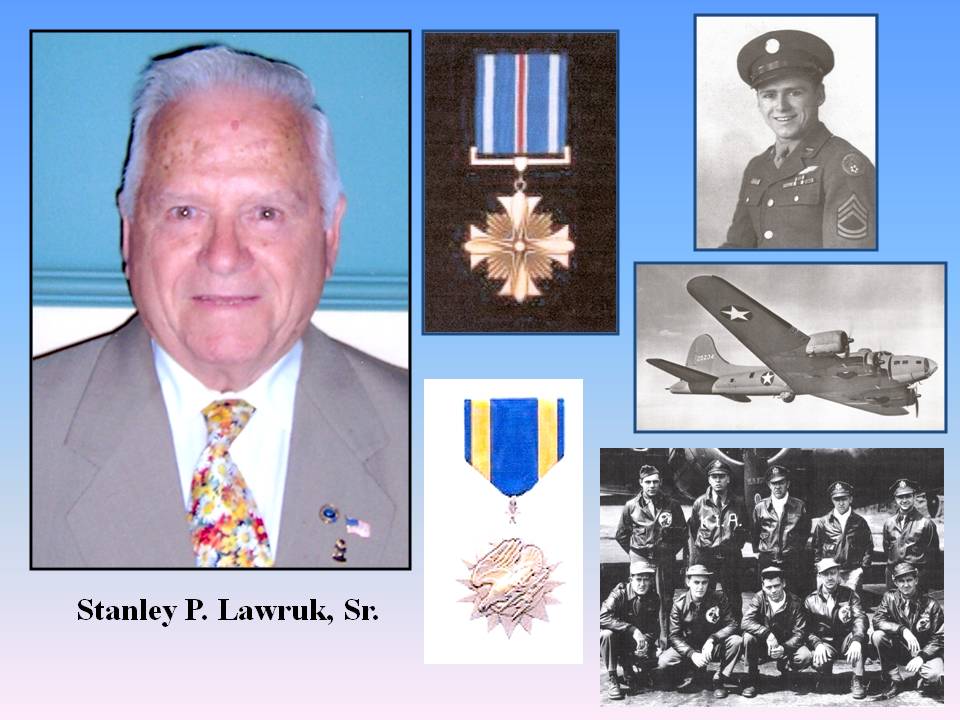 Stanley P. Lawruk knew his B-17 inside and out. An Eighth Air Force flight engineer in "The Big One", the New Castle native's primary duty was to keep his flying machine battle-ready. This included its ten 50-caliber machine guns.

Lawruk spent many months in Army Air Corps classrooms, machine shops, and test facilities perfecting his skills. He earned the Army Air Forces Technical Training Command diploma. He was awarded a certificate of training from the Boeing Flying Fortress Factory School for B-17Fs and a diploma as propeller mechanic from the Army Air Force Training Command.

Why such an investment in perfection? "Stan was a living example of the greatest generation" explains son-in-law Howard Gunton. "He always did his very best. He was proud of his cause, his airplane, and his fellow airmen. He felt they deserved the best he had."

Tech Sergeant Lawruk didn't win them all. His fortress was shot down on August 25, 1944 over Germany on its 24th mission. Lawruk was awarded the Air Medal with four oak leaf clusters "for extraordinary achievement as an engineer of a B-17 on a number of combat bombardment missions over Germany."

He was also awarded the Distinguished Flying Cross.

Stan still lives in New Castle. He and is wife Pearl raised three married children. They have six grand children and three great-grandchildren.