2018 Inductees (click on a name for more details).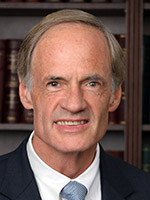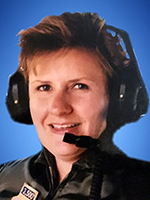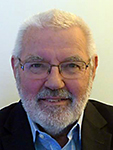 Thomas Carper
- Senator Carper received a Naval ROTC Scholarship to Ohio State University, graduating in 1968, with a BA in Economics. Going on active duty, he was trained as a Naval Flight Officer as an Anti-Submarine Warfare Tactical Coordinator, Navigator, and Intelligence Specialist. He served three tours in Southeast Asia during the Vietnam War as a PC Aircraft Mission Commander, retiring with the rank of Captain in 1991 after 23 years of military service. After his active service, he then served in the Delaware Economic Development office, three terms as State Treasurer starting in 1976, followed by five terms as U.S. Representative for Delaware, and Governor for two terms, starting in 1994. He is now the Senior U.S. Senator from Delaware.
Kathleen Lambert
- Kathleen Lambert served as loadmaster, evaluator, and and instructor loadmaster on both the C-5 Galaxy and C-17 Globemaster. As an Air Force Reservist, she was assigned to Dover Air Force Base and logged over 11,407 flight hours in 66 countries. 680 of those flight hours were served in combat supporting Desert Shield, Desert Storm, Enduring Freedom, and Iraqi Freedom. Her Awards include the Meritorious Service Medal with 2 Oak Leaf Clusters, 2 Air Medals, 5 Aerial Achievement Medals, the Kuwait Liberation Medal, and the Air Force Command Award for sustaining 10,000 mishap free flight hours.
George Hebbel-
(1923-2017) George enlisted in the Army and trained as a fighter pilot with the 27th Fighter Group. While stationed in Corsica during WWII, his P-47 Thunderbolt was shot down behind enemy lines in German occupied France.  With the help of a local farmer who hid him in the attic of their farmhouse, and help from the French Resistance, he was transported in disguise to Switzerland and then rejoined his unit. George Thomas Hebbel was born March 14, 1923 and passed away August 22, 2017.
Gerard Van Dyk
- Started as a mechanic with KLM in the Netherlands. Advanced to engineer on the Lockheed Constellation before moving to Delaware in 1963. Van was the Director of Maintenance at Summit Aviation for eight years until 1982, when he started ElCorta Aviation. Van owned and operated the large Part 145 repair station at the New Castle Airport for twenty eight years, employing more than 200 mechanics & another 200 employees in other roles. In 2012 Van sold his stake in ElCorta. In 2014, Van was awarded the Charles Taylor Award from the FAA for fifty years of incident free work in aviation.
Franklin Wooten
-  Born in Upland PA. At 18 years old, he began flying with Piasecki Aircraft Company's flying club,  where he started his aviation career. He went on to accumulate thousands of hours in trainers, fighters and transport aircraft, with over 32 years serving in the Delaware Air National Guard at New Castle Airfield. He earned numerous awards and retired as a Lt. Colonel Command Pilot. Franklin and his wife Catherine live in Brookhaven, PA. They have a son, Christopher. Franklin retired from Boeing Helicopters in Philadelphia, PA., after 43 years as a Senior Manager in the development and fabrication of Chinook Helicopter main drive gears.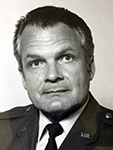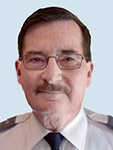 David Henderson-
  David Henderson's aviation career began in the USAF during the Vietnam Conflict as an electronics expert crew chief and would continue on to hold five different duty positions on a multitude of aircraft including the F-4 Phantoms, AC-130 Gunships, F-105 Wild Weasels, and several Helicopters. He also took part in the effort known as Operation Eagle Claw during the Iranian Hostage Crisis to free our American hostages. When Mr. Henderson returned home, the opportunity to purchase an 80-acre airport in Kent County that still bears his name and his true aspiration of restoring Cubs was realized.  Major David Henderson also joined the Civil Air Patrol 43 years ago where he served most of his time as a search and rescue mission pilot and is qualified as an Incident Commander (IC2).