2021 Inductees (click on a name for more details).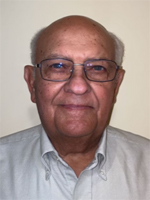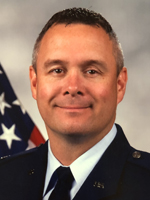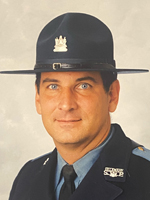 Harlan Durham
- After four years in the Air Force, Harlan went to work at Diamond Aviation, located at Delaware Airpark, in 1970. He became a licensed A&P (Airplane and Powerplant) mechanic and a Federal Aviation Administration (FAA) inspector by obtaining his IA (Inspection Authorization) certification and has inspected thousands of planes throughout his career. In 1978, Harlan enlisted with the Air Force Reserves, where he maintained C-5's for 18 years as part of the 512th Maintenance Squadron. In 2004, Harlan became Chief of Maintenance for the Delaware State University Airway Science program, where he is currently employed.
Jason Pennypacker
- Jason enlisted in the Air Force Reserves in 1994 after his selection to become a C-5 Aircraft Loadmaster in the 326th Airlift Squadron at Dover AFB. Jason has risen in rank as Lt Col Pennypacker, acting Operations Group Commander, 512th Airlift Wing. ln his current position he is responsible for the training and performance of five squadrons including two operational squadrons flying both the C-5 and C-L7 aircraft. He has 1500 hours flight time as an Aircraft Loadmaster, most of which was accomplished while he attended college to complete a Bachelor degree from Delaware State University and over 5000 hours flight time as a pilot in both the C-5 and the C-L7 aircraft to include over 4(X) combat flight hours.
Robert McMahon -
Robert "Bob" McMahon served the state of Delaware honorably for nearly forty-one years in the aviation section of the Delaware State Police (DSP). Bob flew over 13,000 hours in rotary and fixed wing aircraft, including over 3,000 hours of flight time as a flight instructor. Bob helped to develop and implement the Delaware Air Rescue Team (DART). He was instrumental in the DSP choosing and acquiring the Bell 429 as the replacement for the DSP's Bell 407s. After the delivery of the Bell 429, Bob helped to transition the section's pilots to the Bell 429.
Kennard Robert Wiggins
- (1924-2002)  Staff Sergeant Kennard R. Wiggins, was born in Elsmere in 1924, worked at the Bellanca Aircraft Company in New Castle as a tool and die maker. He joined the Army Air Corps and served as a ball turret gunner in B-24 aircraft with the 15th Air force in 1943.. He was highly decorated for his service. In 1946, he and his brother Lawrence became charter members of the 142'nd Fighter Squadron, Delaware Air National Guard. Kennard served until the Korean War as a machinist with the Air Guard before separating in 1950.
Robert S. Wilson
- (1924-1963) Wilmington, Delaware, graduated from The United States Military Academy at West Point in the Class of 1946. He served as a Captain in the Army Air Corps during the Korean War as an F-80 'Shooting Star' Pilot. He flew over 100 combat missions andwas awarded the Distinguished Flying Cross for heroism and the Air Medal with Seven Oak Leaf Clusters. After his military service, he worked for the DuPoint Company as an Industrial Engineer and Computer Systems Specialist.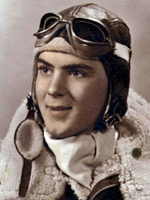 Anthony NeCastro -
Anthony "Tony" NeCastro had been involved in Delaware Aviation for over 65 years. He got his first airplane ride at the age of 14. He joined the Delaware Civil Air Patrol at the age of 15. While working at Atlantic Aviation at DuPont Airport, he worked his way up from ramp attendant at Dupont Airport to working in the paint shop and light maintenance when Atlantic moved operations to New Castle Airport in 1958. Holding a commercial license, he was flying the company Bonanza, flying all around the east coast, picking up parts and transporting customers back and forth. Tony also had his Flight Instructor Rating and instructed part time on weekends for the Atlantic Aviation Flight School. In 1964, he was offered a job in the Atlantic Flight Department flying domestically and internationally for the next 30 years and over 13,000+ hours.