Youth Achievement Award- 2002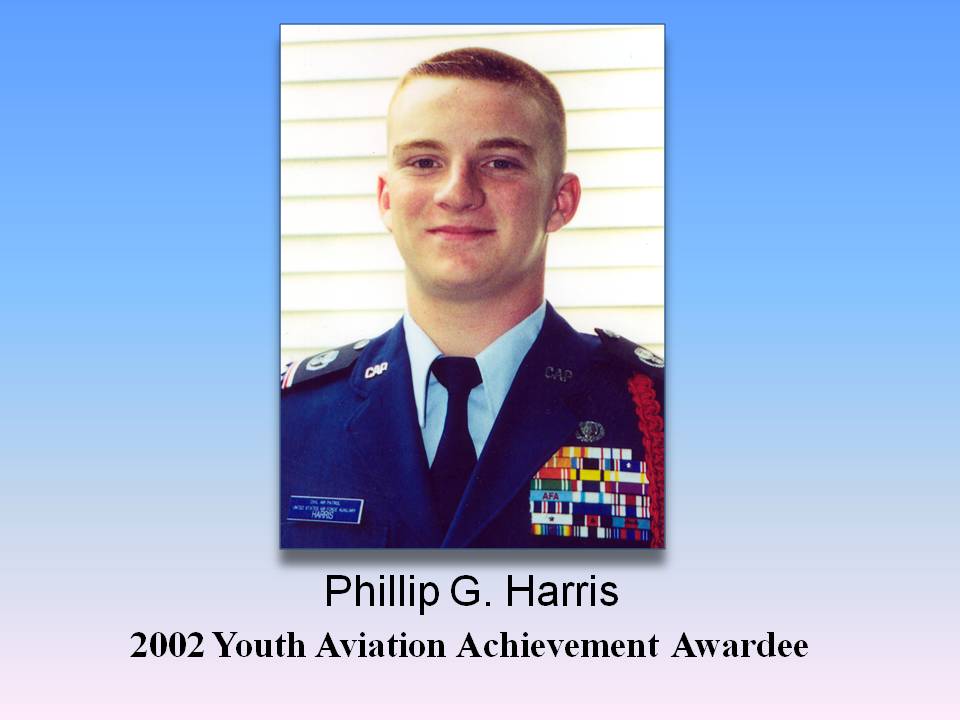 The 2002 recipient is CAP Cadet Captain Philip G. Harris, 15, of Dover.

He joined the CAP in the sixth grade and was named Cadet Commander of the Dover Composite Squadron, Delaware Wing, at age 13, the youngest ever. His leadership earned him the General Billy Mitchell and the Amelia Earhart awards.

Capt. Harris has participated in 20 search-and-rescue and disaster-relief missions. His leadership led to his selection as Squadron Cadet Senior Non-commissioned Officer of the Year 2000 and Cadet Officer of the Year 2001.

This year he received the Air Force Association Medal and the Veterans of Foreign Wars Medal as the outstanding cadet officer.

Last year, Capt. Harris entered Polytech High School and joined the junior ROTC program. An honor roll student, he was accepted into the aviation program. His eyes are set on the Air Force Academy.