Youth Achievement Award- 2003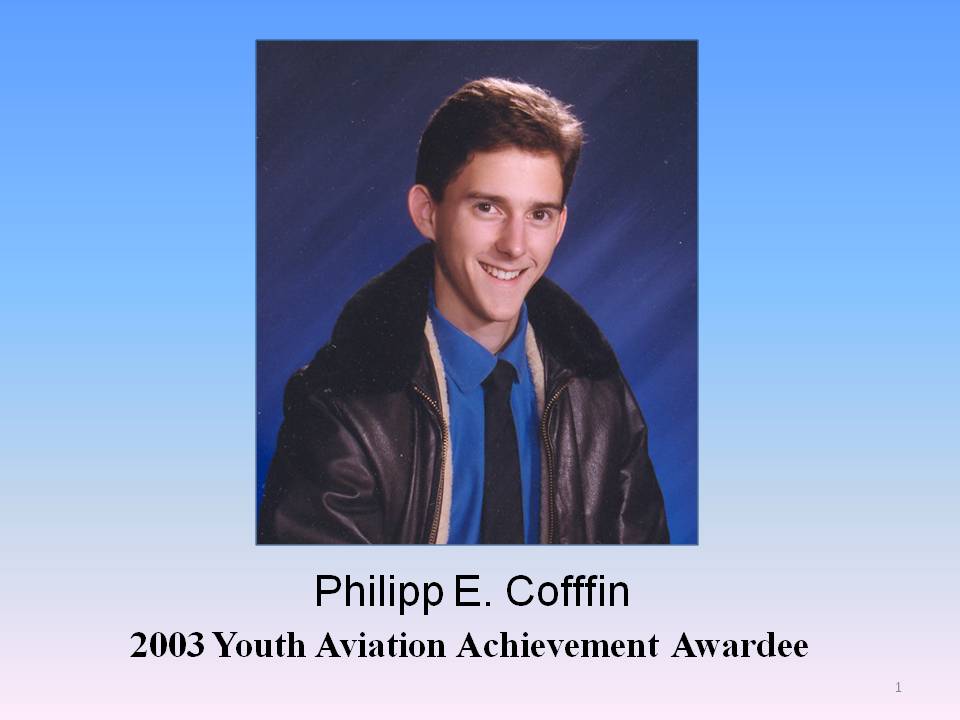 For 2003, the selection committee elected Philipp E. Coffin, 21, the son of Fred and Virginia Coffin of Salem, NJ.

Philipp is a senior in aviation studies at Wilmington College. His boyhood dreams of a life in aviation led him to solo flight on his sixteenth birthday and a private license on his seventeenth birthday. Graduating from high school in 1999, he promptly enrolled in a two-year aviation technology program at Millville, N. J., where he earned an Airframe & Powerplant Mechanic certificate.

Last June, he volunteered to work for Missionary Flights International (MFI) in Florida. He worked as a mechanic and flew an MFI DC-3 on flights throughout the Caribbean.

Now back at Wilmington College, Philipp expects to get a Bachelor of Science Degree in Aviation Maintenance Management in May.