Dylan Kelsall - 2016 Youth Aviation Achievement Award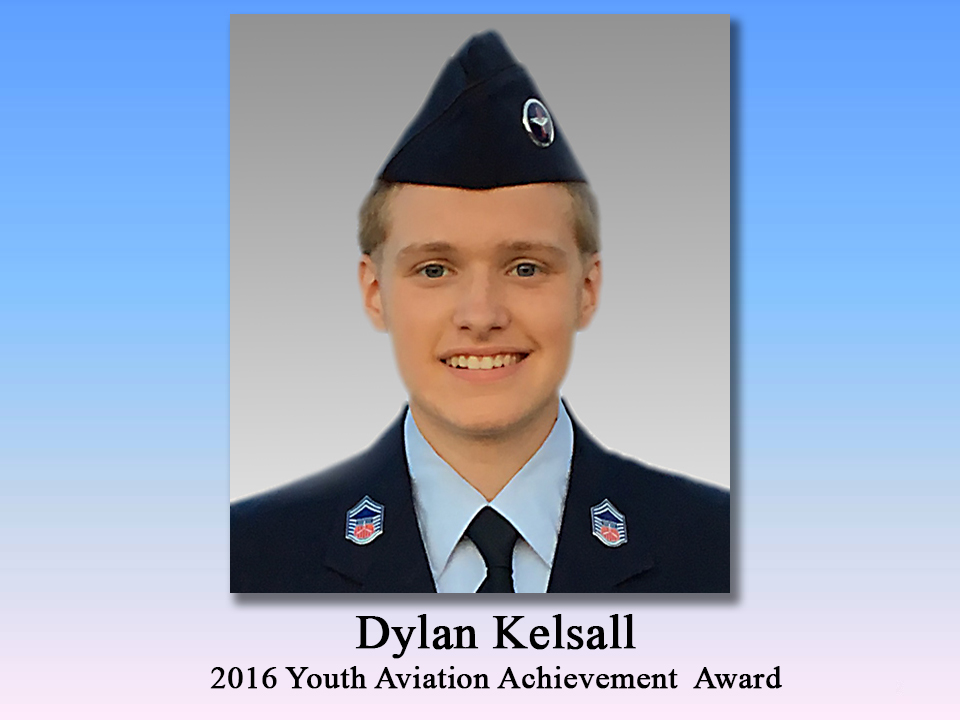 Dylan Kelsall attends Lake Forest High School in Felton Delaware. An Honor Roll student with a 3.98 GPA , Dylan takes Advanced Placement Classes. The Eagle Cadet Squadron, United States Civil Air Patrol, located on Dover Air Force Base, recruited Dylan in 2014, where he has enjoyed the opportunity to study engineering, aeronautics, leadership and team building. He quickly excelled in the program and has been promoted several times and is now a Master Sergeant and the Flight Sergeant for the Alpha Flight giving commands and providing leadership to the members of his squad.

In 2015, Dylan applied for and received a grant to attend the 2015 Tri Wing Encampment Program in Maryland. He stayed at the base for an entire week, living like a soldier and engaging in field studies and classroom work in aeronautics, communications, emergency services, and mission radio operator training. This past summer he attended the 2016 Middle East Region Search and Rescue College for flight line marshaling and communications.

He really fell in love with the program when he got to fly an airplane for the first time and looks forward to the summer of 2017 when he will be old enough to solo an airplane.

Dylan has been awarded the General JF Curry Award, General Happ Arnold Award, Mary Feik Award, Wright Brothers Award, Captain Eddie Rickenbacker Award, and the Charles Lindbergh Award.