Anthony Ashcraft - 2019 Youth Aviation Achievement Award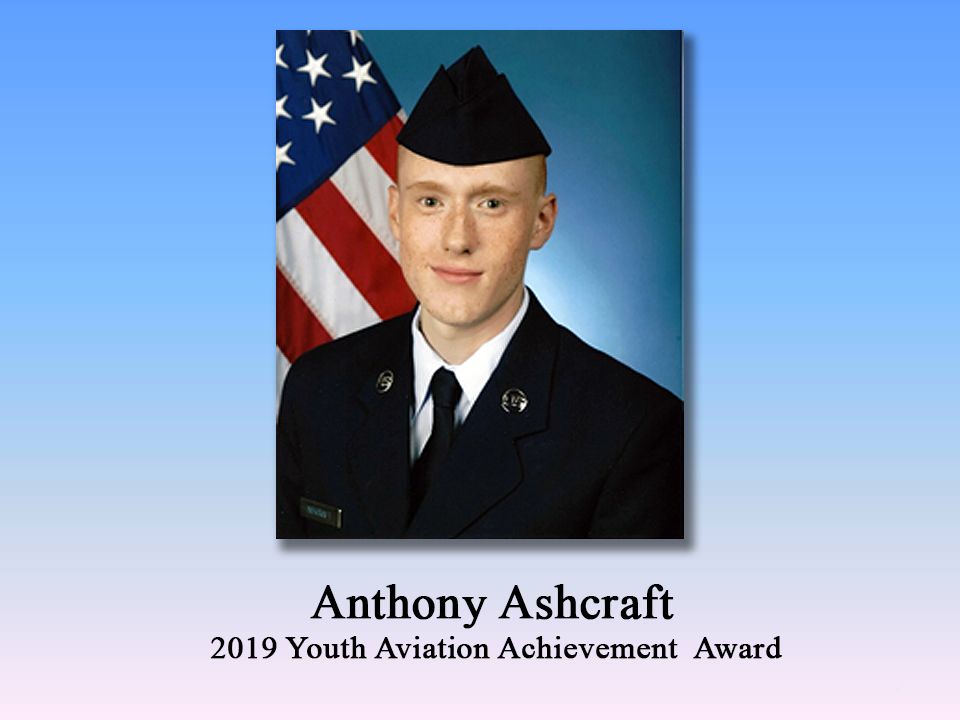 Anthony Ashcraft is a 2016 graduate of Delcastle Technical High School, having studied under their Aviation Maintenance Technology program. Anthony was recognized as the Aviation program's 2016 "Outstanding Student" and became the 2016 SkillsUSA Gold Medalist State Champion in Aviation Maintenance.  Prior to his high school graduation, he worked at Dassault Aircraft Services as an Avionics Technician Intern and was recipient of the 2016 Dassault Aircraft Services – Bob Wall Scholarship Award from First State Chapter – PAMA.

Having always loved aviation and wanting to work on aircraft since he was young, Anthony enlisted in the Delaware Air National Guard in 2015 as an Aircraft Structural Maintenance Specialist.  He completed Basic Military Training at Lackland AFB and Technical Training at NAS Pensacola, FL.  Since returning home to Delaware, he has operated out of New Castle Air National Guard Base, maintaining the state's fleet of C-130H aircraft under the 166th Airlift Wing, 166th Maintenance Squadron.

Anthony currently attends Delaware Technical Community College, Georgetown, in their Aviation Maintenance Technology/ Airframe & Powerplant Certification Program.  He has been chosen as the recipient of the college's "Outstanding Student" under the Aviation program for 2018.

Anthony's goal is to pursue a civilian career by earning his Airframe & Powerplant License along with his Associate degree in Aviation Maintenance Technology at Delaware Tech.  A further goal is to obtain a Bachelor's degree in an Aviation-related field and become an Aircraft Maintenance Commissioned Officer in the Delaware Air National Guard.