DATE : Sunday October 30, 2022

22nd Annual Banquet to Honor Pilots With Accolades and Fellowship

Get set for a special evening in the history of the Delaware Aviation Hall of Fame (DAHF). Plans are being finalized for this year's event. The honors banquet is scheduled for Sunday, October 30th, at 5:00 pm, at the Hockessin Memorial Hall in Hockessin, Delaware.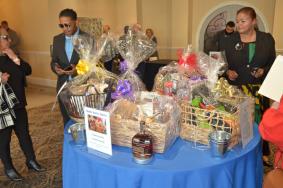 Hangar Flyin' and Cocktails- 5:00pm

The evening will start off with a cocktail and hors d'oeuvre reception in the main hall. This presents an opportunity for aviation people to meet and catch up on "what's new" and to greet the honorees. Photos, reproduction prints and models of U.S.aircraft will be exhibited around the hall. A continuous video gallery of DAHF inductees will be projected on the big screen. Plus, memorabilia will be on display at each of the 2022 Inductees' tables.

A 50/50 and basket raffles will be a huge hit with a variety of specially designed baskets and prizes awarded.

Ceremony and Dinner- 6:15 pm

The celebrants will be ushered into the Memorial Hall main dining room by the Delaware Military Academy Color Guard to open the ceremony with the posting of the colors. The Pledge of Allegiance will be followed by the singing of the "Star Spangled Banner".

The Program

Following dinner, the Emcee will welcome everyone and recognize the dignitaries who are present.

Once the introductions are complete, a DAHF Trustee elliot Smith will introduce the DAHF Youth Aviation Award winner for 2022.

Presentation of Inductees:

The Emcee will then call the honorees and their "wingmen", individually by alphabet, to the platform. (Following their selection, each inductee was assigned a member of the DAHF board to serve as his/her liaison. Fittingly, they dubbed themselves "wingmen").

Each honoree will be escorted by their wingman to the platform, and introduced to the audience. At the conclusion of each of their introductions,  the DAHF will award each inductee with a plaque and ribboned medallion in honor of their induction to the Hall of Fame.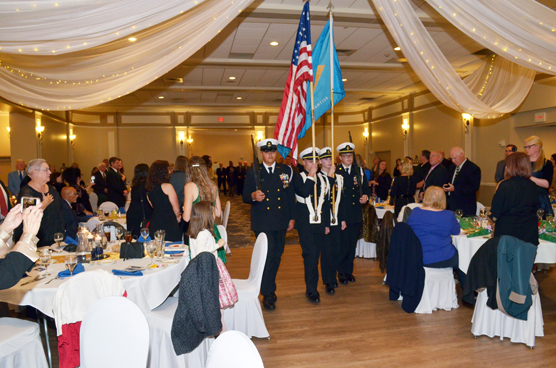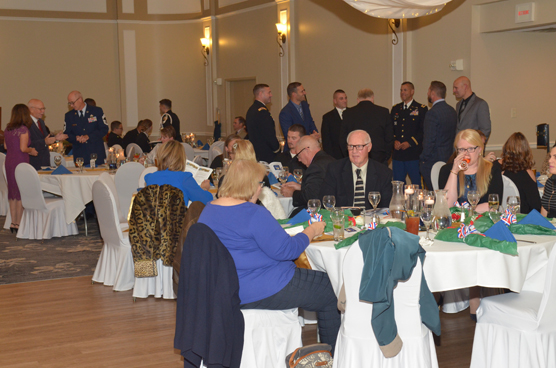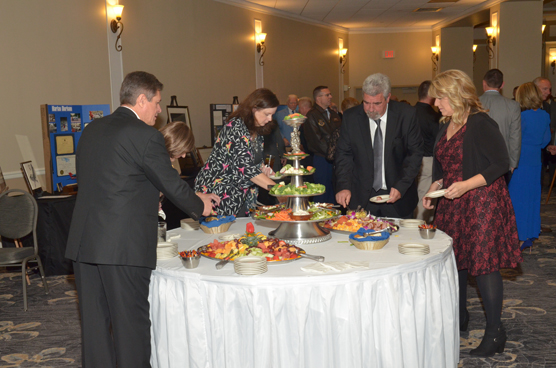 The 2022 Inductees and their wingmen are:

Inductees



Scott Alwine

Lloyd Austin

Hugh Broomall

Larry Kelley

Walter LeKites III

Mrs. Jo Manship

William Welser III


.
Wingmen

Mark Stephenson

Chris Adams

Frank Ianni

Brian Woodcock

Duane Brown

Rachel Andrews

Mike Leister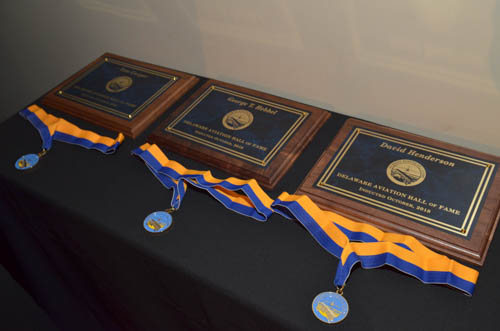 Dinner Menu

• Cheese and Pepperoni Tray

• Tri Color Cheese and Tortellini

• Garden Salad

• Vegetable Medley

• Roasted Asparagus

• Chicken Cordon Bleu

• Flounder Stuffed with Crab

• Parsley Potatoes

• Assorted Layer Cakes

Cash Bar:

Cocktails, beer, and wine will be available at the hall's main bar. Bottles of wine for the table may be bought at the bar.

Tickets for this year's event have sold out!

For questions concerning  purchased tickets: