23rd Annual Banquet to Honor Pilots With Accolades and Fellowship

A special evening in the history of the Delaware Aviation Hall of Fame (DAHF) was held on Saturday, October 28th, at the Executive Banquet & Conference Center in Newark, Delaware,

 The highlight of the evening was the induction of six of the First State's most distinguished people of aviation.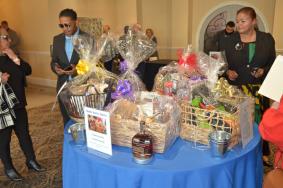 Hangar Flyin' and Cocktails

The evening  started off with a cocktail and hors d'oeuvre reception in the expansive main hall of the Center. This new venue offered an opportunity for aviation people and their family and friends to meet and catch up on "what's new" and to greet the honorees.

The celebrants were ushered into the Center's main banquet room. Master of Ceremonies LeSans Alexander commenced the ceremony by calling on the bagpiper Jeff Edwards to lead the procession into the hall. The Delaware Air National Guard Cadet Squadron, Civil Air Patrol opened the ceremony with the posting of the colors. Following the Pledge of Allegiance, the  "Star Spangled Banner" was sung by Jeff Edwards.

The Program

Following dinner, President Bruce Lambrecht welcomed everyone and recognize the dignitaries who are in attendance.

Presentation of Inductees:

The 2023 honorees and their "wingmen" were called individually, in alphabetical order, to the platform. (Following their selection, each inductee was assigned a member of the DAHF board to serve as his/her liaison. Fittingly, they dubbed themselves "wingmen").

Each honoree was introduced by their wingman to the audience. At the conclusion of each of their introductions,  President Bruce Lambrecht presented each inductee with ribboned medallion and a plaque in honor of their induction to the Hall of Fame.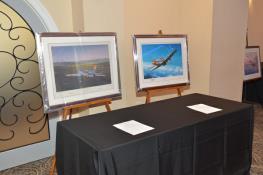 Kip Becker

Albert Burk

Adrian Byers

Jo'Andrew Cousins

Richard Kimm (1938-2014)

Arthur Lotz (1929-2014)

A basket raffle was held with a variety of specially designed baskets and prizes awarded.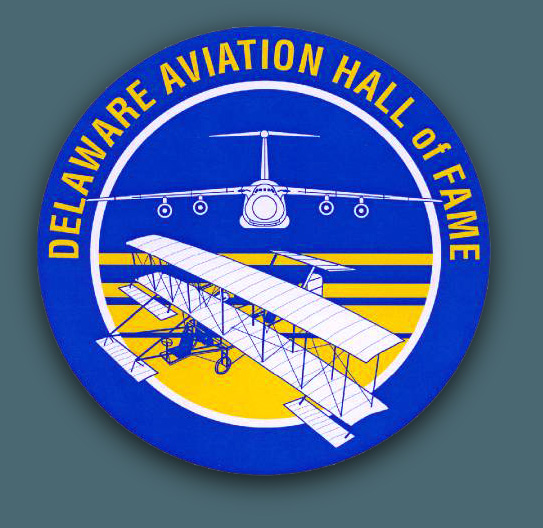 On display were numerous framed aviation paintings and prints that were provided by Inductee Mike Brock.