2017 Inductees  (click on a name for more details).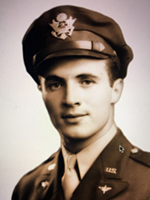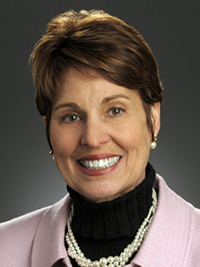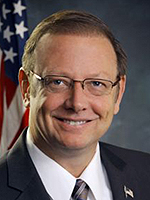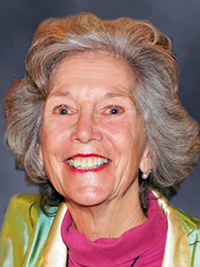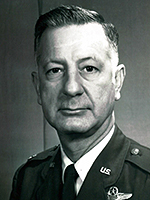 Raymond Firmani-
Ray Firmani is a first generation Italian-American who grew up in up in Wilmington, DE. He enlisted in the Army at 22, earned his wings, and was deployed as a B-17 co-pilot in the 486th Heavy Bombardment Group, part of the mighty 8th Air Force. He completed his tour of 25 missions over Germany, eventually winning the Distinguished Flying Cross for extraordinary heroism.  He made 1091 pilot designation and was offered his own crew near the end of his tour.  He refused to leave his existing crew as they became close friends and had seen many other airman die. They flew 25 missions and made it through unscathed. 
Sharon Forbes-
  Sharon Forbes is the Supervisor of Scheduling Operations and Facility Manager for DuPont Aviation, a corporate flight department based in Wilmington, DE. Sharon's aviation career began in 1976.  She was recruited by Conoco/DuPont to join their in-house travel agency and the DuPont/ Conoco flight department, arranging crew hotels and booking commercial flight reservations required for pre-positioning crew members. In 1989 Sharon began affiliation with the National Business Aircraft Association (NBAA) to initiate what is now a full standing NBAA Schedulers & Dispatchers Committee. She has contributed to many aspects of Delaware aviation, from working with the Delaware River and Bay Association to working on the Delaware Aviation Hall of Fame board.  She is a humble aviation great, who promotes public recognition of flight in the great state of Delaware. 
Hans H. Reigle
- In his combined military and commercial piloting Hans has logged over 12,000 flight hours in aircraft including UH-1 Huey, C-5 Galaxy Loadmaster, Boeing 727, 777 and Airbus 320. His military distinctions include Meritorious Service Medal and several Commendation medals. His dedication to aviation continues with educational positions at the Delaware State University as well as contributing to governmental flight safety advisory bodies in Washington DC.
Caroline duPont Prickett-
Caroline's aviation career started after attending the Sorbonne in Paris to study art. She dropped her plans to get a job at the U.S. embassy, and married Richard "Kip" duPont, an aviation enthusiast. She quickly learned to fly many planes, including the family DC-3, and flew in the last Powder Puff Derby in 1977, coming in fourth in overall efficiency. When Dick suddenly passed away in 1986, she vowed to continue to run Summit Aviation and other aviation interests that he had started. Through sheer grit , hard work, determination, and risk taking, she saved Summit Aviation and turned it into an award winning enterprise. She married the late William Prickett in 1993 and sold the business in 2008. Now widowed, she is busy with a variety of projects.
Leonard Rippa
- (1927-2010) During his illustrious Air Force career, Leonard Rippa served the United States of America in many capacities. As an innovator in navigation, the Air Force implemented one of his ideas for the recovery of John Glenn's space capsule, which LTC Rippa was directly involved.  In addition to many awards and decorations, LTC Rippa also received the Distinguished Flying Cross while participating in a rescue of a downed aviator in Vietnam in 1968. He continued to serve his country in many impressive capacities following his retirement. He was buried at Arlington National Cemetery with full honors in 2010.
Edward Scully
-  (1940-2018) Ed was a local guy, raised in Wilmington, graduating from Salesianum. Soon after, Ed joined the Army, starting a 27 year career as a Green Beret, Helicopter Pilot, and Deputy Inspector General. Ed served in Vietnam and retired as a Lt. Colonel. He then joined the team at Summit Aviation where he served for 25 years. Under Ed's leadership, Summit completed several successful programs supporting military programs while employing many veterans to complete those programs. Ed retired from Summit in 2013.